WHERE CHILDREN OF ALL SIZES EXPERIENCE THE TRUE REASON FOR THE SEASON!
Caribbean Christmas has become one of our fastest growing and joy filled projects over the years. We meet with the kids in our schools, churches and communities for a time of singing, games, and belly laughs.
We bring them all together for a hot meal and a large group Gospel presentation. At the end, every child leaves with a bag of hope that you created. Join us on one of our Caribbean Christmas Impact Trips!
Let us share the Reason for the season with children who desperately need to know that people love them and care for them, and most of all that Jesus loves them. As we celebrate the Hope which came from our Savior's birth, let us reach out and share this Hope with the precious children of Haiti and the Dominican Republic. Simply fill a gallon freezer zipper bag with the items listed below, and put a smile on the face and Hope in the heart of a child.
Decide whether your gift bag will be for a boy or a girl and choose a category (2-6; 7-12; 13-18). Please indicate on the bag boy/girl and age group. Gather small toy and gifts to fill your bag (see suggestions below.) Use new gallon size zipper bags. Please do not send large toys separate from bags.
Decorate the outside of the bag with markers or stickers. You may enclose a note and photo of yourself or family for the child that will receive your gift bag.
This is a real fun time for your kids.
One WOW! Item. Soccer ball, larger doll, etc.
​
Toys: small cars, balls, dolls, stuffed animals, kazoos, harmonicas

School Supplies: pens, pencils, erasers, sharpeners, plastic rulers

Hygiene Items: toothbrush, toothpaste, washcloths, shampoo
​
**Please put candy and liquids in separate small bags.
Used items
War related items (toy guns, toy soldiers, knives, etc.)
Perishable Items: chocolate, canned foods, crackers, etc.
Liquids: bubbles (toothpaste and shampoo are ok)
Medicines: vitamins, cough drops, ointments, etc.
Breakable Items: mirrors, china dolls, etc.
Please collect and send $3 for each bag to cover shipping and a meal for the children.
​
You may send the collect money by mail to:
​
RTS Missions
PO Box 897
Land O Lakes, FL 34639
​
You may also give online to our general fund.
Get together with your friends, family, church, Bible Fellowship Class, and co-workers to make this year's project even more exciting! Ask them to help put together a bag for a child in need. Have a fun packing party and help us go far beyond our goal.
RTS MISSIONS
5626 SUN UP RD
LAND O LAKES, FL 34638
RTS Missions accepts bags year round.
​
​
​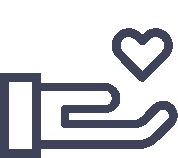 "Whoever is generous to the poor lends to the Lord, and He will repay him for his deed."